Bring Your Private Cloud Vision into Reality
Atrity has setup an excellent portfolio in offering private cloud computing and consulting services. We have decades of experience in building High Availability (HA), optimizing and implementing the private cloud architecture efficiently.
We provide fully managed private cloud solutions to our customers on various technologies such as VMWare, Proxmox, OpenStack, CloudStack, and OpenNebula. We not only set up and train your team on cloud technology, but will go the extra mile and provide 24/7 support & maintenance as well.
When you choose Atrity's private cloud services you can offer a myriad of benefits to your end-users such as proprietary infrastructure, private internal network/resources, firewall security, privacy, reliability, control, cost efficiency and cloud bursting, and more.
SERVICE OFFERINGS
Dedicated Servers and Support
Our cloud computing experts strive to deliver consultation, implementation and testing services on time, within the budget, and requirements being met.
After acquiring a thorough understanding of your business challenges with the legacy IT infrastructure, we embark on providing you with the right guidance on private cloud implementation to attain performance targets.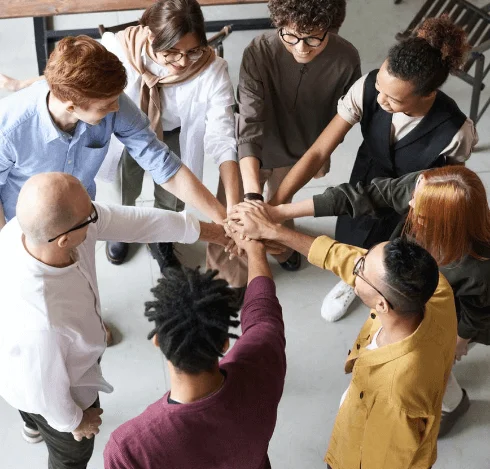 Some of the Networking solutions we provide are:
Build a strong networking infrastructure with Atrity and establish a hassle-free communicative space between your endpoints and users.
Design & Implementation of LAN/WAN (Structured/Semi-Structured/Normal)
Network Auditing along with assessment of current setup
Site Planning via operation research techniques & scheduled cable blueprinting
Structured Cabling
Optimization of network resources
Network Management
Network Security Planning & Implementation
Networking Switches
Switching Rack & Server Rack
Firewall


INDUSTRIES WE WORK WITH
World-class Cloud Computing Solutions
Our cloud computing professionals keenly focus on understanding the industry needs and can help you overrun your competitors. As we have ample knowledge in cloud computing, we are able to work on complex technologies and products.
Harness the power of cloud computing and migrate your data to the clouds.
Travel Industry Solutions
Tourism Industry Solutions
Hospitality Industry Solutions
Medical Industry Solutions
Education Industry Solutions
Real Estate Industry Solutions
Finance Industry Solutions
Retail Industry Solutions
Insurance Industry Solutions
Food Industry Solutions
Technology Demands Innovation.
Experienced team that can foresee various eventualities and take proactive action
Full traceability, collaborative working, built-in flexibility approaches, best-in-breed processes, and feedback-driven models
Creation of in-house knowledge repositories and well-defined maintenance process
Meaningful insights and forward-thinking solutions based on diligent analysis at every step
FAQ
Your Questions Answered.
What is private cloud?
The private cloud is a type of cloud computing service offered over a private internal network only to authorized users restricting access to the general public.
What are the types of private cloud?
Based on the service providers who manage the private cloud environment and the space where the cloud solution is hosted, a private cloud can be classified into four different types that include virtual private cloud, managed private cloud, hosted private cloud, and on-premise private cloud.
When should I use the private cloud?
You can opt for private cloud solutions when you're running any application or service including websites, web apps, virtual desktop infrastructure, big data and machine learning applications, and databases.
What private cloud services do you provide?
As you choose our private cloud services, you can experience a myriad of computing solutions such as proprietary infrastructure, private internal network/resources, firewall security, privacy, reliability, control, cost efficiency, and cloud bursting, and more.
Who owns a private cloud?
The private cloud is owned, managed, and operated by the organization, or a third party. Also, the one thing that makes private cloud stand unique is it may exist on or off demand premises.
Which companies use the private cloud?
IT giants such as Dell, Oracle, HP, IBM, Microsoft, and many other companies are having pleasure in leveraging private cloud solutions.