Fix the Loopholes to Avoid Data Leakages
If you're looking for world-class data leakage prevention solutions, then you can definitely turn to our Atrity Info Solutions. We are experts in delivering easy to manage and highly effective email security, continuity and archiving solutions in a cloud-based subscription service.
Here, at Atrity, we scan all outgoing email attachments to encrypt or block sensitive information be it, customer lists, code names, personally identifiable information and other types of sensitive data.
Before embarking on services, we thoroughly analyze your data assets that are created, stored, manipulated, and archived as well as how the data flows through and out of your organization. Based on our analysis of business drivers, engagement logistics, project activities, and resources, we frame a technical design and project plan.
Our team has profound experience in preventing data leakage through all possible exit points, from the clipboard, screen captures, USB devices, to applications including Microsoft Outlook, Skype or Dropbox.
Also, prevent data breaches by scanning and identifying sensitive data at the endpoint level on Windows, MacOS, and Linux computers.
SERVICE OFFERINGS
Fix All Database Leakages
Our optimal data leakage prevention solutions would enable you to secure your sensitive and critical information assets including future plans, customer data, and others.
We leverage the cut-throat data loss prevention (DLP) technologies and encrypt/block all your sensitive information, including customer lists, code names, etc.
With our effective one-stop DLP solutions, you can prevent accidental and malicious data leakages thereby mitigating the complexities of sensitive information leakages.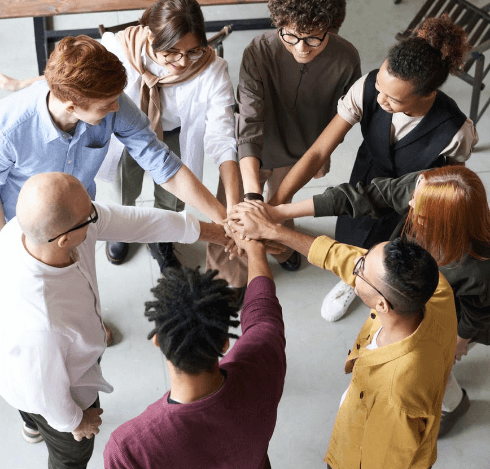 Some of the Networking solutions we provide are:
Build a strong networking infrastructure with Atrity and establish a hassle-free communicative space between your endpoints and users.
Design & Implementation of LAN/WAN (Structured/Semi-Structured/Normal)
Network Auditing along with assessment of current setup
Site Planning via operation research techniques & scheduled cable blueprinting
Structured Cabling
Optimization of network resources
Network Management
Network Security Planning & Implementation
Networking Switches
Switching Rack & Server Rack
Firewall




INDUSTRIES WE WORK WITH
Breakthrough Cyber Security Technologies
Our cyber security experts at Atrity understand the complexity in any industry and maintain a lasting relationship with each client. We have a dedicated cybersecurity team that helps to manage cyber-related threats and challenges with unified solutions, advanced detection, strong domain knowledge, holistic approaches, and advanced technology capabilities.
Travel Industry Solutions
Tourism Industry Solutions
Hospitality Industry Solutions
Medical Industry Solutions
Education Industry Solutions
Real Estate Industry Solutions
Finance Industry Solutions
Retail Industry Solutions
Insurance Industry Solutions
Food Industry Solutions
Technology Demands Innovation.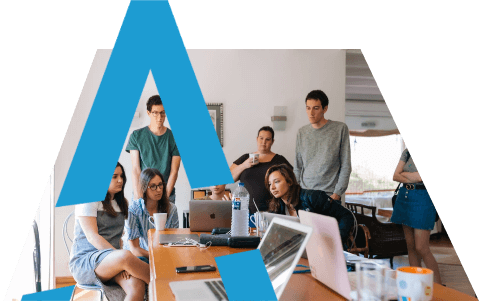 Ability to relate monitoring, intelligence, management, and reputation with the final goal at every step
Proven capabilities to undertake strategic projects, as well as operational assignments
Cost-efficient operations, troubleshooting, comprehensive service assurance, and analytics
Have gone through Technical Assurance Process (TAP) to ensure that our services meet our client's standards
FAQ
Your Questions Answered.
What is data & content security services?
Through data & content security solutions, you will be able to build a protection wall around digital information from unauthorized access, corruption, or theft throughout its entire lifecycle.
What do your data & content security services include?
Our services include comprehensive antivirus, anti-spyware, file blocking, anti-spam, anti-phishing, URL blocking and filtering, and content filtering.
How do you maintain data & content security?
We protect both the data & perimeter, apply encryption on all devices, conduct regular tests, remove redundant data, install anti-virus software, embrace data-centric security strategy, and apply multi-factor authentication to keep data & content secure.
What are threat intelligence services?
Threat intelligence service is the process of providing insights about current or emerging threats that could negatively impact the security of customers.
What are the three main aspects/pillars of data & content security?
The three core aspects of data security that all organizations adhere to are Confidentiality, Integrity, and Availability also denoted as the CIA triad that blocks information from unauthorized use, modification, and denial.
How much do you cost for data & content security services?
We cannot give a blank pricing statement. Based on your requirements, price ranges may vary. To know more about our pricing structures, feel free to drop us a message at any time.