Access Your Web Apps with Single Sign-on Credentials
We have proven imperative to rolling out new applications to your entire organisation no matter the location or time zone. We will troubleshoot and detect the potential security risks and act on them instantly on time reducing your downtime.
We make all those SSO data sharable and you can sync it with SIEMs, download it as a CSV, and access it via APIs. If you want, you can strengthen your security measures through highly demanding password policies such as required length, complexity, restrictions on password reuse, session timeout, as well as password reset self-service policy.
As you partner with us, you can leverage the security profiles of laptop and desktop computers enrolled within the cloud. Once you have signed into your secure profiles with the credentials, you can directly access all apps via the SSO portal. In other words, once you are logged into the operating system, you don't need to login again to access corporate apps.
SERVICE OFFERINGS
Multiple Mangoes in a Single Stone
At Atrity we recommend implementing Single Sign-On as it is an authentication method with one set of credentials. This service enables users to use one set of credentials in multiple applications.
SSO gives organizations centralized control over the user accessing the system, helps in applying better password policies, improves overall productivity, and even protects your business from data breaches. Get your users authenticated with SSO and boost your productivity with security.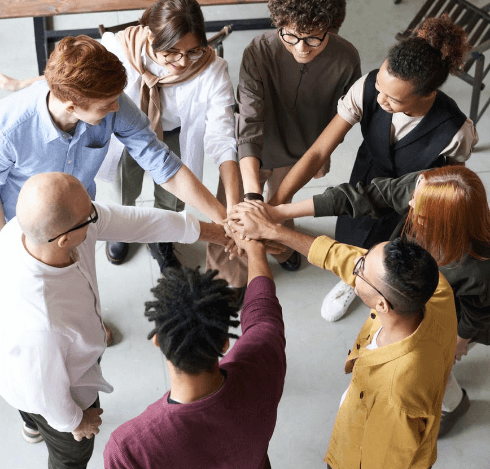 Some of the Networking solutions we provide are:
Build a strong networking infrastructure with Atrity and establish a hassle-free communicative space between your endpoints and users.
Design & Implementation of LAN/WAN (Structured/Semi-Structured/Normal)
Network Auditing along with assessment of current setup
Site Planning via operation research techniques & scheduled cable blueprinting
Structured Cabling
Optimization of network resources
Network Management
Network Security Planning & Implementation
Networking Switches
Switching Rack & Server Rack
Firewall




INDUSTRIES WE WORK WITH
Breakthrough Cyber Security Technologies
Our cyber security experts at Atrity understand the complexity in any industry and maintain a lasting relationship with each client. We have a dedicated cybersecurity team that helps to manage cyber-related threats and challenges with unified solutions, advanced detection, strong domain knowledge, holistic approaches, and advanced technology capabilities.
Travel Industry Solutions
Tourism Industry Solutions
Hospitality Industry Solutions
Medical Industry Solutions
Education Industry Solutions
Real Estate Industry Solutions
Finance Industry Solutions
Retail Industry Solutions
Insurance Industry Solutions
Food Industry Solutions
Technology Demands Innovation.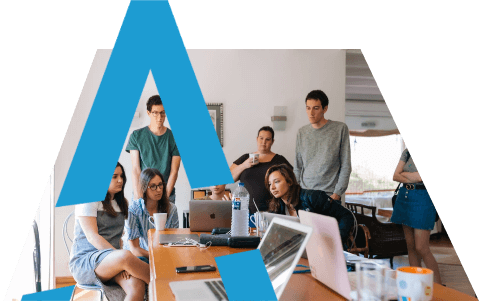 Clear insights, objective and impartial analysis, and impactful results
Ability to relate monitoring, intelligence, management, and reputation with the final goal at every step
Proven capabilities to undertake strategic projects, as well as operational assignments
Cost-efficient operations, troubleshooting, comprehensive service assurance, and analytics
FAQ
Your Questions Answered.
What is the process of your cloud security?
This is the step-by-step process we follow to secure any information in the cloud – we use a cloud service that encrypts your data both in the cloud and computer, setup the privacy settings, implement two-factor authentication, install the strong anti-malware program, and ultimately upgrade your OS consistently.
What are the steps for managing and securing cloud services?
Here are some steps that we follow to manage data in the clouds – ensure effective governance and compliance, audit operation & business process, enforce privacy policies, assess security considerations for cloud applications, secure cloud networks & connections, and evaluate security controls and physical infrastructure.
What are the four areas of cloud security?
The four areas/pillars of cloud security include – visibility and compliance, compute-based security, network protection, and identity security.
How do you address cloud security?
Cloud security is the protection of data from theft, leakage, and deletion. Methods of providing cloud security include firewalls, penetration testing, obfuscation, tokenization, virtual private networks (VPN), and avoiding public internet connections.
How can I secure my cloud application?
Discover and access cloud apps, employ data loss prevention (DLP) with cloud access security brokers (CASB), restrict downloading sensitive data to insecure devices, by all these you can secure the cloud application.
How much do you cost for cloud security?
We cannot give a blank pricing statement. Based on your requirements, price ranges may vary. To know more about our pricing structures, feel free to drop us a message at any time.