Avoid Business Stagnancy Amidst Cyber Attacks
As a top-rated business continuity consultant, our expert guidance and holistic approach have supported many entrepreneurs to achieve sustainable improvements in business continuity, IT disaster recovery, corporate crisis management capabilities, and regulatory compliance.
Our engineers assess your servers, computer networks, and other endpoints frequently to ensure that they are able to deal with any potential threat. We will study your critical business equipment, and areas of risk and exposure that might cause quantitative and qualitative impacts of downtime, Recovery Time Objective (RTO), and Recovery Point Objective (RPO).
Business Continuity
Our talented business consultants provide business continuity as a service, therefore, their well-structured frameworks will keep your business up and running, protect data, safeguard the brand, retain customers, and ultimately operate with minimal or no downtime.
SERVICE OFFERINGS
We Prepare you for the Emergency Events
After assessments, we will craft futuristic mitigation strategies that are based on mitigation like preventing outages through resilient system design and contingency planning like managing outages as they occur.
As you're aware, business continuity planning is an ongoing process. Hence, to keep us in-lined with your business, we would suggest upgrading your plans then and there. We will provide a framework of requirements, efforts, and deliverables, each leading into the next phase of a continuous improvement cycle.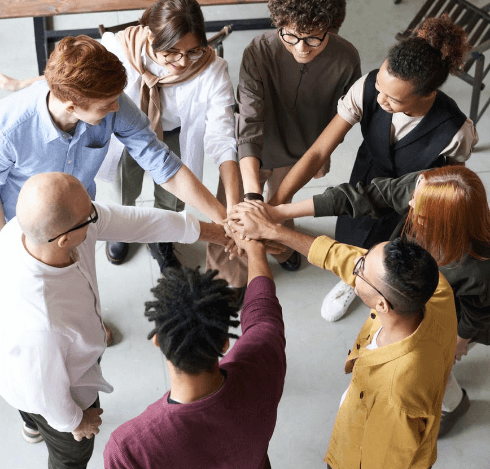 Some of the Networking solutions we provide are:
Build a strong networking infrastructure with Atrity and establish a hassle-free communicative space between your endpoints and users.
Design & Implementation of LAN/WAN (Structured/Semi-Structured/Normal)
Network Auditing along with assessment of current setup
Site Planning via operation research techniques & scheduled cable blueprinting
Structured Cabling
Optimization of network resources
Network Management
Network Security Planning & Implementation
Networking Switches
Switching Rack & Server Rack
Firewall




INDUSTRIES WE WORK WITH
Reliable IT Outsourcing Partner
At Atrity, we're proud of delivering standout services that meet specific demands for every industry. We are capable of developing comprehensive business IT solutions that help streamline processes, accelerate growth, control costs, and maximize profits. Whether it's a start-up or an established firm, our IT professionals can help in driving innovation via digital transformation.
Travel Industry Solutions
Tourism Industry Solutions
Hospitality Industry Solutions
Medical Industry Solutions
Education Industry Solutions
Real Estate Industry Solutions
Finance Industry Solutions
Retail Industry Solutions
Insurance Industry Solutions
Food Industry Solutions
Technology Demands Innovation.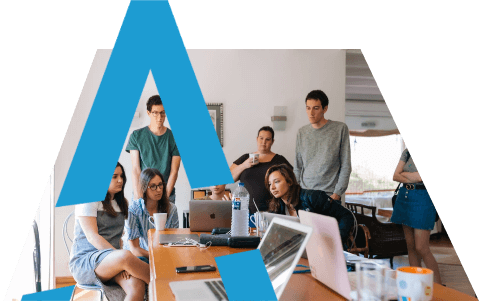 Creation of in-house knowledge repositories and well-defined maintenance process
Meaningful insights and forward-thinking solutions based on diligent analysis at every step
Cost-efficient operations, troubleshooting, comprehensive service assurance, and analytics
Have gone through Technical Assurance Process (TAP) to ensure that our services meet our client's standards
FAQ
Your Questions Answered.
What is business continuity management?
Business continuity management (BCM) is a framework for identifying an organization's risk of exposure to internal and external threats and protecting personnel and assets from cyber-attacks.
What are the main aspects of BCM?
The main aspects of BCM include risk assessment, disaster response protocols, data backups, recovery solutions, firewall setup, lines of communication, testing, and up-gradation for ensuring successful continuity management.
What is an effective approach to business continuity management?
Our BCM approach would work wonders for your business. Our approach includes business continuity program design and deployment, business impact analysis, threat & risk assessment, testing, and compliance monitoring & audit.
Who is the right person to own the BCM process within my organization?
The Board of Directors or a delegated executive member is the right person to own the BCM processes.
Can you explain the regulatory and compliance landscape regarding BCM?
A regulatory landscape of BCM is a set of laws, regulations, and policies to stay in compliance and cut through unnecessary layers of bureaucracy. BCM's compliance landscape takes care of identification, prevention, monitoring and detection, resolution, and advisory.
What is the relationship between business continuity and enterprise-wide risk management?
Business continuity management is a tool that gets activated when there is business disruption whereas enterprise risk management is a strategy-based tool applied to accomplish various business objectives.