Intensify Your Productivity with Agile-focused Workstations & Servers
As India's leading server and workstation management services company, we proactively troubleshoot all the PCs integrated within your workstation and smash away all the technical issues that hinder your clients' productivity. As you partner with us, you can break the bubble and build a highly efficient workspace for your clients.
We're partnered with world-class hardware suppliers to give you the best recommendations of hardware platforms that cater to your immediate needs or for planned expansions of your personal workstation or integrated servers. Apart from that, we will install these products, support the infrastructure further, and facilitate warranty repairs in the long run.
Moreover, our hardware products will allow you to communicate and process the data from servers to smartphones, computers to peripherals, storage devices, backup devices, modems, LAN cards and other tools.
Server and Workstation Management
Our constant surveillance and attention to detail will enable your server and workstation to run efficiently without any system crashes or productivity losses. By partnering with us, you can rest assured that your servers & workstations are handled by trustworthy and knowledgeable professionals.
SERVICE OFFERINGS
Get your Infrastructure Optimized
Our competent team of professionals are active listeners and can work collaboratively to deliver end-to-end bespoke solutions. Also, we are open to flexible contracts, including temporary, permanent and contract staffing.
Sticking on to the constraints of time, budget, and requirements, we deliver outcomes that exceed your expectations and demonstrate measurable business success.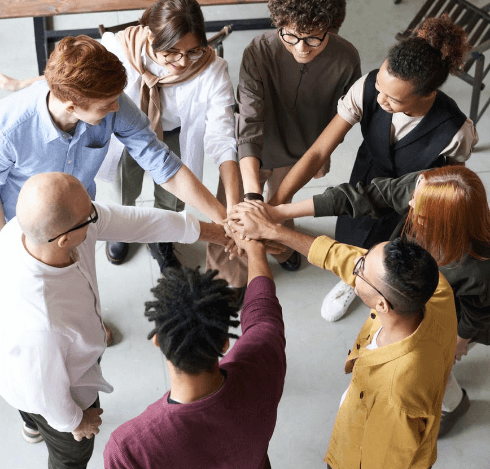 Some of the Networking solutions we provide are:
Build a strong networking infrastructure with Atrity and establish a hassle-free communicative space between your endpoints and users.
Design & Implementation of LAN/WAN (Structured/Semi-Structured/Normal)
Network Auditing along with assessment of current setup
Site Planning via operation research techniques & scheduled cable blueprinting
Structured Cabling
Optimization of network resources
Network Management
Network Security Planning & Implementation
Networking Switches
Switching Rack & Server Rack
Firewall




INDUSTRIES WE WORK WITH
Reliable IT Outsourcing Partner
At Atrity, we're proud of delivering standout services that meet specific demands for every industry. We are capable of developing comprehensive business IT solutions that help streamline processes, accelerate growth, control costs, and maximize profits. Whether it's a start-up or an established firm, our IT professionals can help in driving innovation via digital transformation.
Travel Industry Solutions
Tourism Industry Solutions
Hospitality Industry Solutions
Medical Industry Solutions
Education Industry Solutions
Real Estate Industry Solutions
Finance Industry Solutions
Retail Industry Solutions
Insurance Industry Solutions
Food Industry Solutions
Technology Demands Innovation.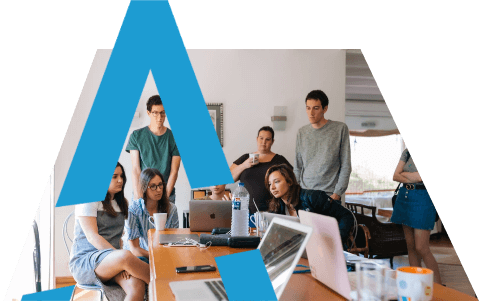 Ability to relate monitoring, intelligence, management, and reputation with the final goal at every step
Proven capabilities to undertake strategic projects, as well as operational assignments
Cost-efficient operations, troubleshooting, comprehensive service assurance, and analytics
Have gone through Technical Assurance Process (TAP) to ensure that our services meet our client's standards
FAQ
Your Questions Answered.
What does server and workstation management refer to?
Servers are software and hardware that store data, manage network resources, and process client requests while workstations are laptops and PCs that quickly perform the activities requested.
How do you maintain server hardware and address technical problems?
Inorder to avoid technical issues, we ensure the backups are working efficiently, monitor the disk space, update OS regularly, clean the fans of CPU & GPU servers frequently, review the logs for detecting hardware problems, frequently change passcodes, test UPS battery setups, audit the security systems, and update control panels.
What are the types of server and workstations management you offer?
We offer server management services for servers in different forms like FTP, web, application, mail, proxy, and telnet, etc. Also, we offer workstation management services such as high-performance video production, audio recording, architecting, engineering, database management, and software development.
How do you do network management?
We take care of administering, managing, and operating a data network with our full-fledged network management system. Also, we make use of software and hardware to constantly collect & analyze data and push out configuration changes for improving performance.
Will the server and workstation setup be scalable?
We scale the servers and workstations both horizontally or vertically. Vertical scaling involves adding more power and resources to a cloud and horizontal scaling adds more servers.
What is the price range of your server and workstation management services?
We cannot give a blank pricing statement. Based on your requirements, price ranges may vary. To know more about our pricing structures, feel free to drop us a message at any time.