Simple and Aligned Asset Management
At Atrity, the Asset Boss system helps in tracking the asset count with its respective values. Here, the assets are maintained in a barcode system so, the system is capable of generating barcodes for all your assets. This implementation of a barcode system can help in reducing errors and easy maintenance of the asset information along with its values. Asset Boos supports warehouse transfer where the inventory products are transferred from one warehouse to another. These transfers are non-accounting and are simply considered to be location movements.
Our system is also implemented with an effective asset tracking system through which you can boost the bottom line and solve numerous challenges. This tracking system would help in maintaining the stock balance efficiently. Asset Boss's tracking system can bring in sustained performance of the assets. The system is capable of sending email notifications when the stock value gets minimum.
Get your business equipped with an efficient asset management system from Atrity and manage your assets more smartly as it brings in the financial, inventory, and contractual functions of a business in one place.
SERVICE OFFERINGS
Smarter Way of Managing your Assets
Atrity provides a robust asset management system that could help in maintaining the complete asset of an organization in one place. The complete assets are well-maintained with the implementation of the barcode system. The barcode system will reduce errors and data loss. The asset management system is very crucial for an organization as it is a practice to ensure that company's assets are utilized efficiently without any loss.
Asset Boss offers warehouse transfer, an efficient asset tracking system, and it also can notify through emails whenever the stock is with minimum value.
Run your business seamlessly with our outstanding and bespoken asset management system and experience hassle-free maintenance of your stock.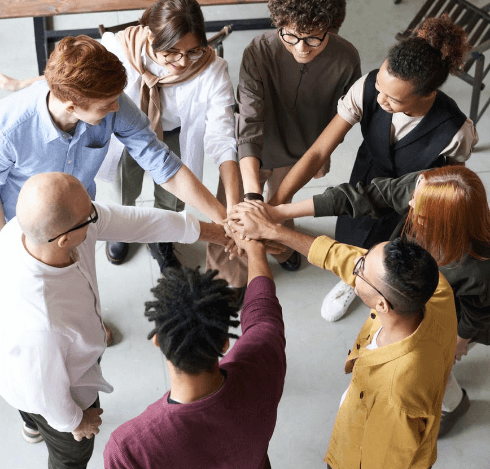 Some of the Networking solutions we provide are:
Build a strong networking infrastructure with Atrity and establish a hassle-free communicative space between your endpoints and users.
Design & Implementation of LAN/WAN (Structured/Semi-Structured/Normal)
Network Auditing along with assessment of current setup
Site Planning via operation research techniques & scheduled cable blueprinting
Structured Cabling
Optimization of network resources
Network Management
Network Security Planning & Implementation
Networking Switches
Switching Rack & Server Rack
Firewall




INDUSTRIES WE WORK WITH
Innovative Software Solutions
We are a leading software development company capable of delivering a full range of software development solutions for private & public industry verticals. Regardless of any industry, you can opt for our backup of data on-site for ease of restoration, remote backup offsite for additional security, maximum disaster recovery, and hassle-free continuity of the business.
Travel Industry Solutions
Tourism Industry Solutions
Hospitality Industry Solutions
Medical Industry Solutions
Education Industry Solutions
Real Estate Industry Solutions
Finance Industry Solutions
Retail Industry Solutions
Insurance Industry Solutions
Food Industry Solutions
Technology Demands Innovation.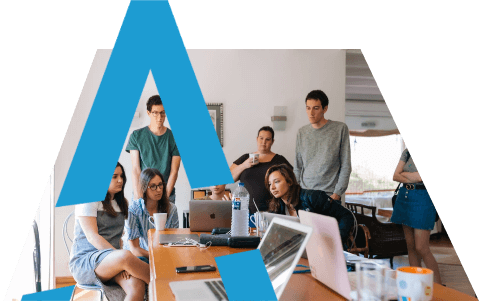 Proven capabilities to undertake strategic projects, as well as operational assignments
Cost-efficient operations, troubleshooting, comprehensive service assurance, and analytics
Creation of in-house knowledge repositories and well-defined maintenance process
Meaningful insights and forward-thinking solutions based on diligent analysis at every step
FAQ
Your Questions Answered.
What is asset management?
Asset management is the system that offers a complete solution in managing the assets of an organization.  Whether it is financial, inventory, or contractual functions our system is capable of handling it in an organized way along with the implementation of technology advancements to the system.
How can our asset boss system help your organization?
The system asset boss can help in tracking your asset count with its values, maintains all your assets in a barcode system, supports the warehouse transfer, maintains stock balance, and sends email notifications whenever the stock value becomes low.
What are the benefits of configuring an asset boss to your organization?
On configuring the asset boss system you can experience the following benefits,
Organized and smart method of managing all your assets
Guaranteed accuracy
Helps in utilizing the company's assets efficiently without any loss
Removes ghost assets from the company's inventory
What are the different stages of product development?
Our software development has totally 7 stages that include design ideations, planning, analysis, design, development & implementation, testing & deployment and post-launch maintenance.
I have a product design idea in my mind. Can you develop a product applying the same design?
Absolutely, we can. We will talk with you and understand the idea in your mind and then start working on the project to bring that dream design into reality.
How much do you cost for products development?
Depending on the product complexities and requirements, the development cost may differ. One thing is, apart from the product development cost, we don't incur any other additional charges in the middle unless you add new features.