Unleash the Benefits of Anti-DDoS
Guard against ever-evolving cyber threats with our full-suite of automated DDoS protection service that continuously adapts to offer the quickest threat detection and mitigation.
At Atrity, we secure, modernize, the distributed apps and APIs using continuous client and server analysis with "touch-free" configuration and mitigation that offers a low overhead solution to stop application DoS.
With patent-protected behavioural-based detection and real-time signature creation technologies, we can provide bespoke anti-DDoS services that can automatically generate protection for zero-day and unknown DDoS attacks in real-time within seconds.
We will help you maintain user data confidentiality and remove operational dependencies between the service provider and your organization. Our solutions can support a wide range of network sizes from a single IP address to a /24 block and above. We offer the most flexibility in diversion methods that can be customized to interact harmonically with the organization's network infrastructure.
SERVICE OFFERINGS
Deny the Access of Illegal Users
Our holistic approaches to anti-Distributed Denial of Service (DDoS) offer multivector attack detection, protection and mitigation solution, handling network layer and server-based attacks, malware propagation and intrusion activities.
As your trusted go-parter of cybersecurity, we can prevent your enterprise from revenue loss, network vulnerabilities, data leakages, security breaches, and others.
To prevent your site from attacks, we monitor the traffic of your site, behaviour of your site visitor, and proactively block the unauthenticated bots from reaching your site.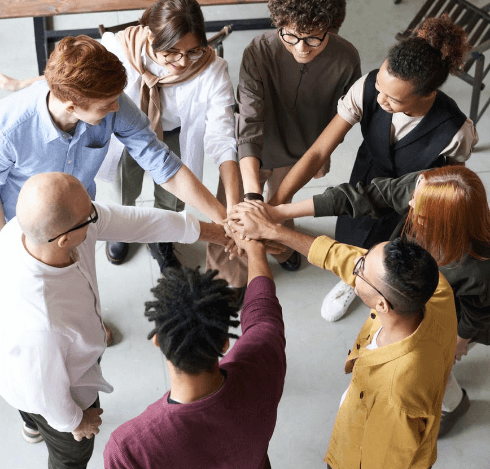 Some of the Networking solutions we provide are:
Build a strong networking infrastructure with Atrity and establish a hassle-free communicative space between your endpoints and users.
Design & Implementation of LAN/WAN (Structured/Semi-Structured/Normal)
Network Auditing along with assessment of current setup
Site Planning via operation research techniques & scheduled cable blueprinting
Structured Cabling
Optimization of network resources
Network Management
Network Security Planning & Implementation
Networking Switches
Switching Rack & Server Rack
Firewall




INDUSTRIES WE WORK WITH
Breakthrough Cyber Security Technologies
Our cyber security experts at Atrity understand the complexity in any industry and maintain a lasting relationship with each client. We have a dedicated cybersecurity team that helps to manage cyber-related threats and challenges with unified solutions, advanced detection, strong domain knowledge, holistic approaches, and advanced technology capabilities.
Travel Industry Solutions
Tourism Industry Solutions
Hospitality Industry Solutions
Medical Industry Solutions
Education Industry Solutions
Real Estate Industry Solutions
Finance Industry Solutions
Retail Industry Solutions
Insurance Industry Solutions
Food Industry Solutions
Technology Demands Innovation.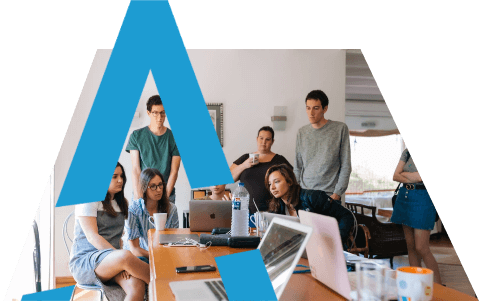 Have gone through Technical Assurance Process (TAP) to ensure that our services meet our client's standards
Experienced team that can foresee various eventualities and take proactive action
Full traceability, collaborative working, built-in flexibility approaches, best-in-breed processes, and feedback-driven models
Creation of in-house knowledge repositories and well-defined maintenance process
FAQ
Your Questions Answered.
What are the most important data centre security standards?
Layered security measures, access lists, video surveillance, secure access points, RFID asset management, multi-factor authentication, and biometric technology are the most important data centre security standards.
What are the security devices used in data centres?
Some of the devices used in data centre security include canning personal identity verification (PIV) cards, employee badge readers, biometric systems, fingerprint readers, iris scanners, and facial recognition devices.
What are the data centre tiers?
Data centre tiers are classified as tier 1, tier 2, tier 3, and tier 4. It is used to quickly identify the complexity and redundancy of the data centre infrastructure and describe specific kinds of data centre infrastructure consistently.
What is the highest tier data centre?
Tier 4 data centre security is counted to be the highest tier data centre. Businesses with constant availability take advantage of this tier. They have an uptime of 99.995% that is equal to an annual downtime of no more than 26 minutes.
What are the forces impacting data centre security?
Hacking, malware, spyware, unauthorized access, data thefts, etc are the various cyber-attacks impacting data centre security.
How much do you cost for data centre security services?
We cannot give a blank pricing statement. Based on your requirements, price ranges may vary. To know more about our pricing structures, feel free to drop us a message at any time.